Knowledge
Ref.:[1]
HOLD: Knowledge is acquired through research and offers insights in new or alternate recipes, techniques and technology and through this also in new crafting stations or more ways to utilise existing ones.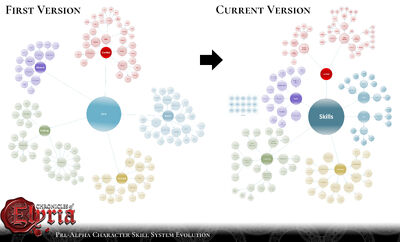 This section provides an overview of the presently known fields of knowledge, based on the skill tree shown here. For the time being the fields of knowledge are categorized in arbitrary knowledge domains. Note that these is a preliminary list and all can be subject to change!
The info on the page for Gathering Skills can be considered obsolete and may be transferred to this page later on.
 

Care

Animal Care

Animal Care
Veterinary Medicine

Mann Care

Folk Remedies
Medicine

Gathering

Animal Products

Aquatic Trapping
Lake Fishing
River Fishing
Surf Fishing

Minerals and Ores

Mining

Vegetal Products

HOLD

History & Lore

Archaeology
Social

Law
Linguistics
Technology

Cryptography
Universe